This week Common Sense Media released their latest report, The Common Sense Census: Plugged In Parents of Tweens and Teens. We all know our kids are connected, but this study revealed how parents are equally attached to their screens and media too.
According to their study, 78% of parents "believe they are good technology role models for their kids."
Parents of teens and tweens spend an average of 9 hours a day with screen media. 
Since we have determined we all spend a lot of time online or digitally connected in some way, the report also said that 94% of parents agreed that technology has a positive influence on their children when it comes to education and schoolwork.
88 percent of parents say that technology helps their children learn new skills
89 percent say that technology helps prepare kids for the 21st-century jobs
77 percent say that technology exposes their children to other cultures
79 percent say that technology helps support their child's creativity
69 percent say that technology helps their child meet others with similar interests
54 percent say that technology helps their child with social skills
Education is important to families and the statistics prove this. They recognize the value of technology to their child's future — but we also must remember the times when we must disconnect.
Here's the challenge, if 78 percent of parents believe they are good technology role models, why do we still have such high numbers for distracted driving?
Did you know? 
1 out of 4 car accidents in the US are caused by texting while driving.
Texting and driving is 6 times more likely to get you in an accident than drunk driving. That's right, it is actually safer for someone to get wasted and get behind the wheel than to text and do it.
Every day, 11 teenagers die because they were texting while driving.
94% of teenagers understand the consequences of texting and driving, but 35% of them admitted that they do it anyway.
Of all the teenagers ever involved in fatal accidents every year, 21% were using a cell phone at the time of the accident.
Teen drivers have a 400% higher chance of being in a car crash when texting while driving than adults.
25% of teens respond to at least one text while driving, every single time.
10% of adults and 20% of teenagers have admitted that they have entire conversations over text message platforms while driving.
52% of these talk on the phone while driving, and 32% text on the road.
When teens text while they drive, they veer off lane 10% of their total drive time.
(Source: DistractedDriverAccidents.com)
Despite knowing the dangers of distracted driving, we've read the headlines over and over again of senseless crashes and deaths due to needless clicks, yet people continue to email, text and livestream while driving. If you review the stats, 94 percent of teenagers understand the consequences of distracted driving yet 35 percent admitted they do it anyway.
For parents, especially the 78 parents that are good tech role models, Cellslip, which is a partner of AAA Auto Club Group, wants to ensure your family's safety.
There are many people that have a hard time unplugging while they are in their vehicle, with Cellslip, you don't have to turn off your phone, you simply slide it in the pocket. It will block all incoming calls and text messages so you can concentrate on the road. When you have reached your destination, you remove your phone and within seconds all your voicemail, text messages and app notifications are received. The best part is — you have arrived safely.
As a role model, we owe it not only to our children and family, but to the safety of others on the road not to drive distracted.
Cellslip makes a perfect holiday gift, whether for your teen driver, friend, your office party or even consider having Cellslip personalized with your business logo for your next trade show. Order now with promo code SlipItOrTicket and receive 30 percent off your order.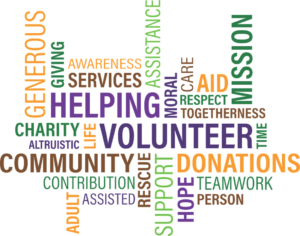 I've grown so tired of the bickering news and social media news feeds (I'm referring to real news and it's more tiresome explaining away the fake news). It was one of the most divisive election seasons and our social media news feeds are still dripping in  contention for each other (no matter what side you were on), it's time to hear some cheerful news from a recent survey.
CareerBuilder's annual holiday survey was released today.
The survey was conducted nationally online by Harris Poll from August 11 to September 7, 2016 and included more than 3,300 employees (of which 3,133 are in the private sector) and 2,379 hiring managers and human resource professionals across industries and company sizes.
While 46 percent of employers plan to give their employees gifts this year – on par with last year – they are also finding other ways to get into the holiday spirit.
Parties: 69 percent of employers plan on throwing a holiday party for employees this year – up 3 percent from last year.
Bonuses: 54 percent of employers plan to give employees holiday bonuses this year – the same as 2015 – but 15 percent say the bonus will be greater than last year.
Charity: Nearly half of all employers (48 percent) plan to enrich the lives of others outside of the office by making charitable donations, on par with last year.
Gift exchange events in the office can get really inappropriate, really fast – all it takes is one coworker to take the idea of a gag gift one step too far. CareerBuilder's survey asked workers across the U.S. to share the most unusual gift they have received from a fellow employee during the holiday season.
Twenty-two percent of workers say they plan to buy holiday gifts for coworkers, and 21 percent plan to buy a gift for the boss, similar to last year.
Of those who plan to buy gifts for their coworkers or bosses, the majority (73 percent) expect to spend no more than $25 on each gift, 33 percent will cap their spending at $10 and 11 percent will spend $5 or less.
Most Unusual Gifts
Traditional holiday gifts are still office regulars: ornaments, gift cards, books and candy, but some workers may not know where "the line" is when it comes to holiday gift-giving at work. The following are among the most unusual presents workers received from co-workers: 
Two left-handed gloves
Coconut bra
Jar of gravy
A fake lottery ticket
A real stuffed duck
Toilet paper that looked like money
Post-it Notes
Dish detergent
A pen holder that looks like a crime scene victim
A comic book of an obscure movie
A handmade ornament for a sports team the recipient had never heard of
A singing chicken
A whip
Survey Methodology
This survey was conducted online within the U.S. by Harris Poll on behalf of CareerBuilder among 2,379 hiring and human resource managers ages 18 and over (employed full-time, not self-employed, non-government) and 3,336 employees ages 18 and over (employed full-time, not self-employed; including 3,133 in the private sector) between August 11 and September 7, 2016. Percentages for some questions are based on a subset, based on their responses to certain questions. With pure probability samples of 2,379 and 3,336, one could say with a 95 percent probability that the overall results have sampling errors of +/- 2.01 and +/- 1.70 percentage points, respectively. Sampling error for data from sub-samples is higher and varies.
About CareerBuilder®
CareerBuilder is the only end-to-end human capital management company covering the entire candidate lifecycle and employee lifecycle for businesses. As the global leader in its industry, CareerBuilder specializes in cutting-edge HR software as a service to help companies with every step of talent acquisition and management. CareerBuilder works with top employers across industries, providing solutions for talent and labor market analytics, job distribution, candidate sourcing, tracking, onboarding, HRIS, benefits administration and compliance. It also operates leading job sites around the world. Owned by TEGNA Inc. (NYSE:TGNA), Tribune Media (NYSE:TRCO) and McClatchy (NYSE:MNI), CareerBuilder and its subsidiaries operate in the United States, Europe, South America, Canada and Asia. For more information, visit www.careerbuilder.com.