It's the holiday's – and there's no debate, tradition rules. You must learn to use your voice over your keypad.
With technology – a text just isn't enough.
You aren't going to get away with sending grandma and grandpa a text message. Great Aunt Holly and Uncle Jess need more than a emoji to know you are thinking of them.
We are living in a fast-paced society where we talk about unplugging yet rarely do it.
However it doesn't mean we can't connect with our voices if we aren't able to visit our relatives or close friends over the holidays.
In a PEW Study this past summer, although texting is the most common form of communication for teens – when it comes to close relationships, especially their closest friends, they prefer to connect through the phone.
Call your family members – reach out and say hello.  Especially those that will send you a gift or a thoughtful card. Don't text a message of gratitude – call them with message of thankfulness with meaning behind it.
Why do we need to call instead of text?
 A phone call is in real-time. You show the person they matter – and are worth your time.  It's not just a few keystrokes during something else you are doing.
Hearing someone's voice is always so much more special. I don't think we can ever know what it means to an elderly person when they receive a call from their grandchild (young adult) from far away – or any relative that is lonely. Young people take for granted what it's like to hear the voices of themselves to others. This isn't only for elderly – everyone likes to hear the voice of a friend or relative at the holiday time, knowing they are being thought of.
Old-school matters. There's nothing wrong with putting tradition back into our lives. Just because texting is the new form of communication, it doesn't mean it's the best form to show your loved ones you care – especially at the holidays. Let's keep some things the same.
No room for misunderstanding. Let's face it, with today's text-talk, many people don't understand the lingo and sometimes conversations can go astray. When you literally talk, there is less likely any room for miscommunication. Chat for real – it matters.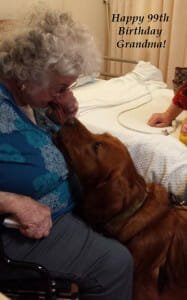 As someone that lost my last grandparent this year, I can share with you that I wish I could make that call. At 99 years old, she never texted. It was always a call and although she was hard of hearing, even with those hearing aids, she looked forward to all her calls from her grandchildren and great-grandchildren.
Never, ever put off a phone call to that special person. Especially the elderly. They enjoy your voice.
For some reason your text messages and emoji's just don't sound the same.
So far in 2015, there have been countless cases of mass identity theft. In the United States alone, millions have been victimized in data breaches and the year is not over yet.
While improvements to identity security, such as through Chip-and-Pin credit card technology, are making an impact — it's not enough!
If you want to stay safe, avoid underestimating the value of each of these 10 great ways to prevent identity theft!
1) Consider a Credit Freeze 
If you really stress over needing to avoid identity theft, the credit freeze is a more than the fraud alert when trying to avoid identity theft risks. This can help you prevent identity theft in many ways; with a credit freeze, a creditor will not be able to access your credit report without prior authorization from you.
The specific fees and laws for placing a freeze on your file will depend on where you live. So, make sure to find your state's credit freeze laws before considering this option.
Pro tip: Placing a credit freeze typically costs $3 to $10, depending on your state.
2) Get Your Free Credit Report, 3x Annually
You are entitled to a free credit report from each of the three major credit-reporting agencies, once per year. The easiest way to get your free credit report is by going to www.AnnualCreditReport.com, which is also the only website authorized by the three major bureaus to give out your free annual report.
Do not request your three credit reports at once. You can request a free credit report from one of the three bureaus. That way, you are able to view your credit report information at no cost multiple times per year.
Pro tip: Save your money, credit reports are free even without credit monitoring!
3) Set Up Fraud Alerts
You can request a 90-day fraud alert from Equifax, Experian, and TransUnion. It just takes an application at one of the three, and then that bureau notifies the others. The alert is typically set up when you have a reason to believe your identity might have been stolen. It lasts for 90 days, and then you can request that it gets renewed.
The 90-day fraud alert is free to request. It's not a bulletproof way to prevent identity theft, as creditors are not legally required to contact you to confirm your identity.
4) Improve Online Account Security
To further prevent identity theft exposure, make sure to limit what you expose about yourself on your online accounts. This includes the information that only shows when you log-in, and details about you that only staff can see. You can always set up two-factor authentication on your sensitive accounts to further deter hackers; it's often impossible to prevent identity theft once your information gets compromised in a data breach.
5) Educate Yourself on Identity Theft
Knowing is half the battle, and with identity thieves always finding new angles to take — you must take the time to learn how to protect yourself. This means more than just finding a list of random identity theft prevention tips. If you have the time, read through 'The 100 Best Ways to Prevent Identity Theft' by Elite Personal Finance to get a detailed list of the many ways you can secure your identity.
6) Monitor Your Social Security Number (SSN)
Hands down, your SSN is the most dangerous piece of information an identity thief could hold over your head. If a fraudster gets their hands on it, they could try to do much more than just open new credit lines in your name. Your identity might get used to avoid paying fines, to score free medical procedures, or even to work a legitimate job while living under 'illegal alien' status.
Pro tip: If you track your SSN statement online, you will be more likely to prevent identity theft attempts from affecting you.
7) Improve Your Mailbox Security
Many identity thieves steal mail right out of your mailbox to get information on you. This is even more common around tax return season, which is when the most financially-damaging identity fraud attacks happen. In fact, according to the Federal Trade Commission (FTC), tax return identity theft was the most-reported type of identity crime in 2014.
The best way to improve your mailbox security is to invest in a post office (PO) box. If you are a student, and a PO box is not an option, you can consider redirecting your mail to your parents.
8) Be Careful Shopping Online
Shopping online can be dangerous, but it's less so when you use a trusted third-party payment processor. For instance, you can pay through PayPal and limit yourself to trusting a single reputable corporation instead of various online shops.
Frequent shoppers should invest in prepaid, reloadable credit cards for their online shopping needs.
9) Secure Your Smartphone
You cannot prevent identity theft if your information is always accessible. Make sure you are cautious about the documents and images that are stored on your smartphone. This includes the contents in cloud-based storage.
While improving your phone's security will not prevent identify theft, it could stop a phone thief from getting your sensitive information. For best results, you can also install a 'phone locker' that will disable (and even clear) your phone to keep your information safe.
10) Keep Your Cards Hidden
Whether it's your credit card or your SSN card, you do not want anyone else to have access to it. This means you might not want to keep your cards in your purse or wallet — if someone steals it from you, all of a sudden all those cards are gone. Keep your SSN card at home, except for when it's needed — at the very least, this is the one physical card you truly want to keep from others.
Conclusion: You Can Protect Yourself!
There is no need to spend money on credit monitoring or identity theft protection. Many of the preventative features these services offer are available to you at no cost. They are just protected by layers of marketing; if you take the time, you CAN protect yourself!