April is National Distracted Driving Awareness Month – Help Put a Stop to Smartphone Distractions Behind the Wheel
Distracted driving is NEVER OK. You're never alone on the road, even when you're alone in your car. That's the simple message behind AT&T's IT CAN WAIT campaign against distracted driving. Research by AT&T shows smartphone distractions behind the wheel have grown beyond texting to social media, web surfing, selfies, and video chatting. With this being Distracted Driving Awareness Month, AT&T is urging drivers to take the IT CAN WAIT pledge — and research has shown the power of the pledge matters.
Here is what AT&T has learned through its research:
Power of a Pledge:
Research shows pledging matters and makes a difference.
According to the findings, almost half of people who pledged said they now don't use their smartphones while driving.
Those who share their promise or pledge with others are even more likely to stop, and more likely to speak up to others.
o   4-in-10 asked a friend or family member to not use their smartphone while driving.
o   One-third asked a driver to not use their smartphone while driving when riding as a passenger.
o   4-in-10 asked a passenger to operate their smartphone while they are driving.
You're Never Alone on the Road:
Research shows that only 36% of drivers look at their smartphone with passengers in the car, compared to more than 6-in-10 (64%) without a passenger.
People look at their phone even less when the passenger is a child.
Habit Stats:
For 1-in-3 drivers, distracted driving is a habit.
Habitual distracted drivers have a false sense of security in their actions. Only 58% feel that using their smartphone behind the wheel is "very dangerous," compared to 78% of non-habitual distracted drivers. Ironically, they're also twice as likely to have been involved in a near crash or a collision.
Smartphone Distracted Driving Stats:
7-in-10 people engage in smartphone activities while driving.
62% keep their smartphones within easy reach while driving.
Nearly 4-in-10 smartphone users tap into social media while driving. Almost 3-in-10 surf the net. And 1-in-10 video chat!
Facebook tops the social platform list — more than a quarter of those polled use the app while driving.
About 1-in-7 said they're on Twitter behind the wheel. 30% of those who post to Twitter while driving do it "all the time."
22% who access social networks while driving cite addiction as a reason.
Of those who shoot videos behind the wheel, 27% think they can do it safely while driving.
Smartphone activities people do while driving:
Text (61%)
Email (33%)
Surf the net (28%)
Facebook (27%)
Snap a selfie/photo (17%)
Twitter (14%)
Instagram (14%)
Shoot a video (12%)
Snapchat (11%)
Video chat (10%)
 AT&T DriveMode:
AT&T DriveMode is free to customers of all wireless carriers for iPhone and Android users.
It is now available in Spanish.
It helps curb the urge to text and drive by silencing incoming text messages.
Its auto mode feature automatically turns on the app when you reach 15 MPH and turns it off after you stop.
AT&T DriveMode can help keep young drivers safe by sending a message to a parent if the app is turned off.
The campaign has resulted in more than 14 million downloads of the app.
AT&T launched IT CAN WAIT in 2010. Since then, more than 23 million people have taken the IT CAN WAIT pledge.
AT&T has also added a virtual reality experience component to the campaign to show the potentially deadly consequences of glancing at your smartphone while driving. You can download the free AT&T VR app and buy Google Cardboard at www.ItCanWait.com/VR to use with your smartphone to experience the IT CAN WAIT driving simulation.
Don't forget to Tweet this!  Use hashtags: #ItCanWait, #StopDD and #EndDD
You may be saving a life – including your own.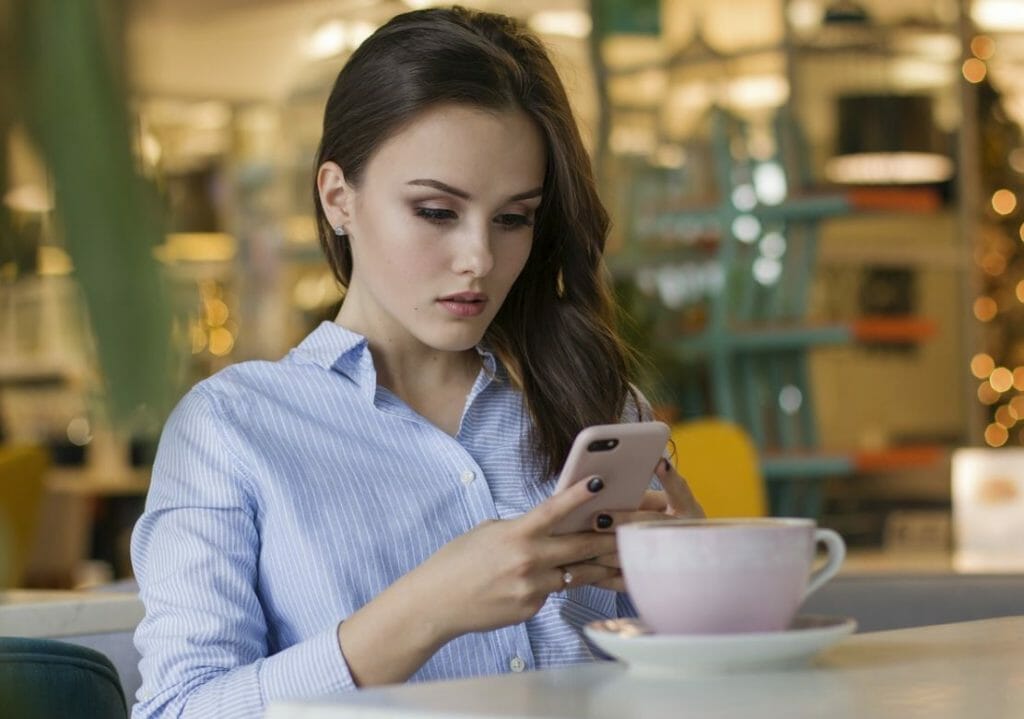 Since 2004 we've been recognizing Safer Internet Day as an initiative of the European Union.
The 2018 theme, "Create, connect and share respect: A better internet starts with you" is a call to action for every stakeholder to play their part in creating a better internet for everyone, in particular the youngest users out there.
In my latest book, Shame Nation: Choosing Kindness and Compassion In An Age of Cruelty and Trolling (Sourcebooks, October 2017) we interviewed contributors and experts from around the globe that shared their stories of digital disasters, some were victims of invasion of privacy and some fell prey to online hate.
One college student's nightmare is a lesson we can all learn from (an excerpt from Shame Nation):
Around the time of the protests following the shooting of Michael Brown in Ferguson, Missouri, one twenty-year-old criminal-justice student in New York discovered that several racist slurs had appeared on her Facebook page. The trouble was, she hadn't posted them. Still, they had been reposted to a Tumblr page called "Racists Getting Fired," devoted to exposing alleged racists to their employers, and the rest of the world. The AMC movie theater where she worked started getting calls from people branding her a racist and demanding that she be fired.
Eventually, the true story was revealed: her page had been hacked by her ex-boyfriend, a Miami man who wrote the slurs to set her up, most likely by logging into her account. "I said none of those horrible words of hatred and racism," she hurriedly wrote on her Facebook page. "Anyone who knows me, knows I would never in my entire life say anything like that."
Sadly, it's not just virtual strangers who can come along and humiliate you. It can also be someone who knows you better than anyone else. Friends today may be foes tomorrow. It's better to never share your passwords with others, no matter how much you want to trust them. Even your boyfriend? I'd say, especially your boyfriend. As many women have learned with revenge porn, betrayal by a former partner is not uncommon. Also, don't leave a public computer logged in to a social media site, giving access to someone unsavory looking to make comments via your profile. Have you ever left your phone unattended? Near a friend who has your passcode and a twisted sense of humor? That's an oops moment you don't want to have. Lock 'em up, your phone and your other gadgets. Those few free minutes occupied by someone else's keystrokes could create years of scrubbing your digital landscape.
The takeaway: Never share your passwords, and change them frequently.
Staying safe online start with making good decisions offline.
Create strong passwords.
Don't share personal or sensitive information.
If you wouldn't say it offline, don't type it online.
Quality over quantity. (Surround yourself with people you respect).
Lead by example.