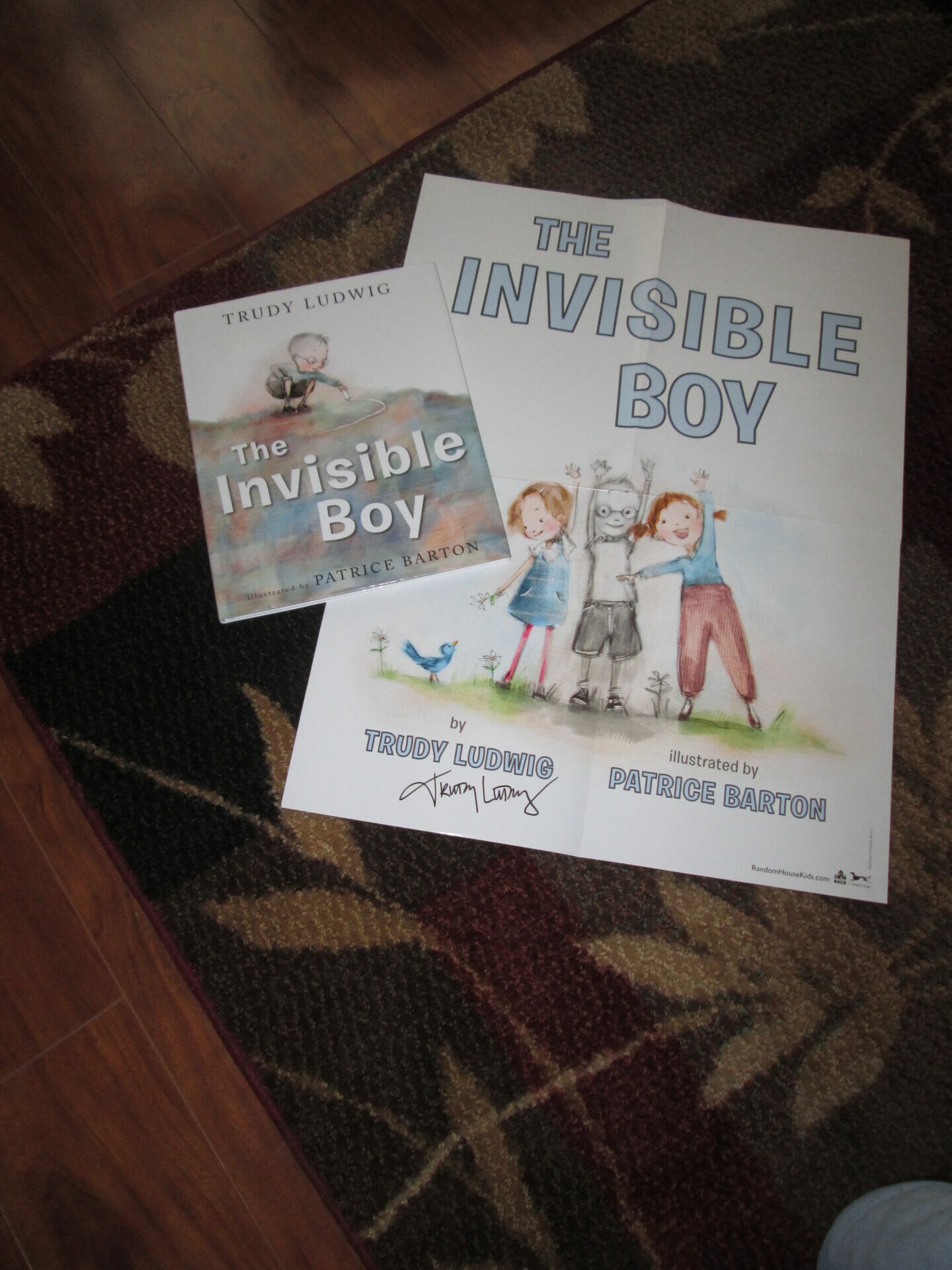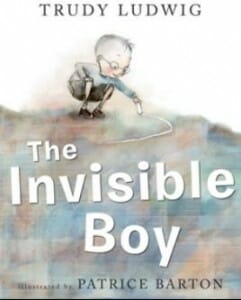 The Invisible Boy is simply brilliant!
Engaging, enlightening and definitely a story that will ignite a conversation that is so important today.  Creating and instilling empathy in our children.
Trudy Ludwig, the author of this amazing book, creates characters that we all can relate to, especially our young children.
As Brian is penciled in as an invisible boy in black and white, the other characters are in vibrant colors as they go about their school day. Talking about their weekend events that Brian was left out of, you feel his sadness.
Justin, a new boy in school who is not exactly the same as the other kids, is being ridiculed in the lunchroom for the food he eats, Korean barbeque.
This makes Brian think what is worse, being laughed at or being left-out (invisible)?
Today our society is dealing with social issues such as bullying.  The Invisible Boy gently brings up excellent story-lines that parents can have with their young children about how they would deal with these situations in their own school with new students or students that are different.
The illustrations are amazing and your kids will want to read it again and again.
In the back of the book there are questions for discussion which I highly recommend.
Trudy Ludwig has a way with words, though there are few, they are impactful.  I actually had misty eyes reading how peers can be so cruel to each other — which is one of the reasons I feel it is so important this book is given to our kids while they are young.
Creating empathy and a kind heart starts early.  This books gives children that launching pad that helps them understand what it feels like to be on the different sides of the path.
With the holidays around the corner, parents and grandparents — this is an ideal book to give your kids ages 6-9.
It is the perfect gift idea!