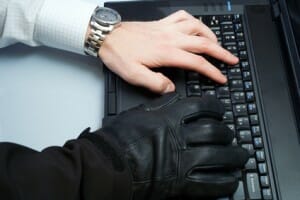 Mobile connectivity is becoming a huge phenomenon in our daily lives. Our smart phone devices are keeping us connected via email, social media, phone calls, websites and more.
According to Internet researcher comScore, there are now 234 million U.S. residents using mobile devices, with smartphone usage up 4 percent to 110 million — giving the country a smartphone penetration of 47 percent. Google Android continued to grow its share in the U.S. smartphone market, accounting for 51.6 percent of smartphone subscribers, while Apple captured 32.4 percent.
But how are users of these phones keeping their activities secure from online theft merchants and cyber security fraud criminals? Almost every aspect of our digital Internet lives is connected to online accounts and devices like personal computers, smartphones, tablets and e-book readers. As we become ever more reliant on digital technology advances and high speed Internet access, cyber security should become as important to us as our own physical security.
Some good general Internet practices to guard ourselves against unwanted online fraud include keeping our anti-virus software up-to-date, using strong passwords and not sharing our online information. But to bring a larger awareness of the threat of Internet identity theft, October has been designated National Cyber Security Awareness Month by a consortium of non-profit organizations and private companies. It's also been endorsed by the U.S. Department of Homeland Security, which writes on its site that it's Americans' shared responsibility to be safer and more secure online, in the face of cyber threats.
Here are some more specific tips to protecting your online identity and helping to increase cyber security on all fronts of our digital lives.
* Password-protect your phone: use a tough-to-crack password or pattern to lock your phone. This is a smart step to prevent your information from being accessed maliciously.

* Install security and monitoring software: many companies offer anti-virus, malware prevention and security software for mobile devices. Download security software updates frequently, as attacks change often. You might also want to secure your accounts online with an online monitoring service from companies like Lifelock and others.

* Be alert to your actions while on your phone: double check your web address for accuracy, don't open strange links and ensure that you're using a secure (https) site before giving any billing or personal information.

* Know how to install apps: when installing apps, read the details, and check the info provided by the app maker. There are literally millions of apps floating on the web, and not all of them are well-intended for users. If you cannot justify why an app should have access to your personal information, then reconsider installing the app.

* Use a phone finder tool: if your phone gets lost or stolen, use of these phone finder apps to recover it.

* Limit your activities while using public Wi-Fi. Be careful about using your checking account in public Wi-Fi areas to purchase items online. Some experts suggest not even accessing email while using a public Wi-Fi zone. Using your 3G network provider connection is much more secure than using public connection.
Using these tips (and there are more) will help you to become a better cyber citizen and help prevent identity theft of your personal information.