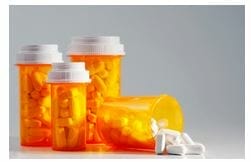 New, nationally projectable survey results released today by The Partnership at Drugfree.org and MetLife Foundation confirmed that one in four teens has misused or abused a prescription (Rx) drug at least once in their lifetime – a 33 percent increase over the past five years. The Partnership Attitude Tracking Study (PATS) also found troubling data on teen misuse or abuse of prescription stimulants. One in eight teens (13 percent) now reports that they have taken the stimulants Ritalin or Adderall when it was not prescribed for them, at least once in their lifetime.
Contributing to this sustained trend in teen medicine abuse are the lax attitudes and beliefs of parents and caregivers. In fact, nearly one-third of parents say they believe Rx stimulants like Ritalin or Adderall, normally prescribed for attention deficit hyperactivity disorder (ADHD), can improve a teen's academic performance even if the teen does not have ADHD. Parents are not effectively communicating the dangers of Rx medicine misuse and abuse to their kids, nor are they safeguarding their medications at home and disposing of unused medications properly. (Read the full report here)
The new PATS data confirm that misuse and abuse of prescription drugs is now a normalized behavior among teens:
One in four teens (24 percent) reports having misused or abused a prescription drug at least once in their lifetime (up from 18 percent in 2008 to 24 percent in 2012), which translates to about 5 million teens. That is a 33 percent increase over a five-year period.
Almost one in four teens (23 percent) say their parents don't care as much if they are caught using Rx drugs without a doctor's prescription, compared to getting caught with illegal drugs.
Of those kids who said they abused Rx medications, one in five (20 percent) has done so before age 14.
More than a quarter of teens (27 percent) mistakenly believe that misusing and abusing prescription drugs is safer than using street drugs.
One-third of teens (33 percent) say they believe "it's okay to use prescription drugs that were not prescribed to them to deal with an injury, illness or physical pain."
Read more here.